The best interior will be hopelessly messed, if the wooden furniture, rattan furniture, natural furniture, indoor furniture, outdoor furniture, or plastic furniture will suffer such a trouble as spots. Do not panic that at hand there is no special stain remover. Many blemishes can be removed by improvised means. If, of course, do not delay the matter in the long box, and proceed to eliminate the pollution immediately.
Often on wicker furniture, wooden furniture, indoor furniture, and rattan furniture  there is a white trail from the hot one. You can get rid of it in several ways. For example, put a cup of tea on the table only on a special stand. But if the stain is formed, it can be removed with a mixture of alcohol and vegetable oil (1: 1). Wipe the stain in a circular motion until it disappears completely. If there is no alcohol, it can be replaced with salt, mixing it with vegetable oil.
Traces of fingers on the polished surface are removed by talc. A trail of water should be filled with flour. Then wipe with a cloth that is soaked in vegetable oil.
Often home furniture suffers from drinks spilled by the owners. Remove the stain from the juice will help a mixture of vinegar and ammonia. Spilled coffee is removed with a solution of ammonia and water (2: 1). To remove the trace of spilled beer, apply a stain of vinegar with water (2 tablespoons vinegar per 1 liter of water). Blot the area with a dry cloth and dry well.
Separately about wine spots. Red wine is more dangerous for furniture than white. Therefore, if it has spilled, do not hesitate to sprinkle the stain with salt. Salt will absorb the wine. After that, it will only be necessary to clean the dried up contamination. With white wine is easier. Spots from it should be rubbed with a piece of ice, and then dried.
Those who often use candles in the interior, suffer from drops of wax on furniture. Beauty is known to require sacrifices, as well as special knowledge, like this wax with furniture removed. In this case, it will be better to just linger to let the wax freeze. The frozen wax is scraped off, small particles are collected by a vacuum cleaner. The wax remaining in the fabric is ironed through a thin paper (napkin). The procedure should be repeated several times, until all the wax from the upholstery goes to paper.
If you have children, you have gum on the furniture. This is a fact and something must be done with it. Remove this rubber misfortune will help a piece of ice. Ice should be applied to the chewing gum and hold it to harden properly. Hardened chewing gum is best removed with a knife.
If the furniture was able to plant a very greasy stain, you can remove it by rubbing it with a cloth moistened with gasoline.
Darkened metal pieces of furniture are well cleaned with soda, lemon juice or a cut onion. After cleaning, the metal will start to shine again, if you rub it well with a napkin.
Many people keep reed furniture at the cottage. Cleaning it is problematic, but possible. To do this, a soft brush and soap solution, where ammonia is needed, should be used.
When removing stains, there are several rules that need to be adhered to. First, try to clean the spots immediately after their appearance. Secondly, do not use chemical compounds for wood surfaces. Third, if you pour too much water on upholstered furniture, then together with the original spot you will get a stain with divorces. And lastly, do not dry the wet surface of the couch or chair with a hair dryer.
Furniture in the house performs practical and aesthetic functions. To look always was nice, handle the furniture neatly. And, just in case, master the ability to quickly and efficiently remove any stains.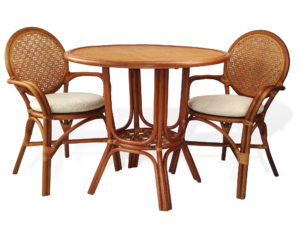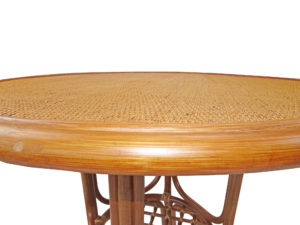 https://rattanusa.com/wp-content/uploads/2018/06/LOGO1.png
0
0
Natasha Shumskaya
https://rattanusa.com/wp-content/uploads/2018/06/LOGO1.png
Natasha Shumskaya
2017-10-18 11:03:55
2017-10-18 11:04:08
How to Use Natural Cleaners When Cleaning Furniture